About PA STEM Lend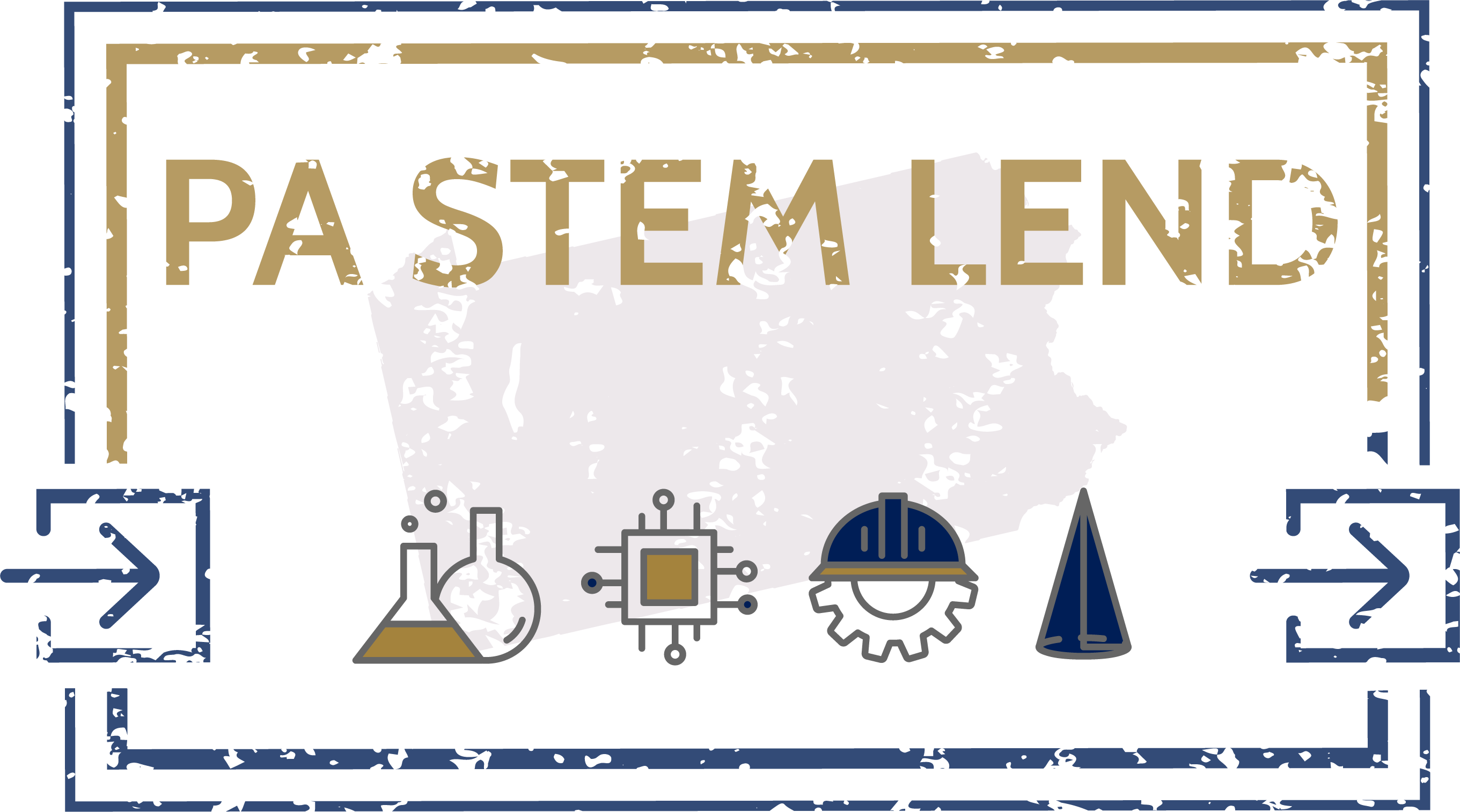 PA STEM Lend is a service offered by Intermediate Units across the Commonwealth of Pennsylvania. We're providing a lending library of STEM resources to help classrooms across our service areas and professional development to help teachers take full advantage of the resources. This library opens up learning opportunities that would be difficult without us working together.
How does it work?
It's like a library, but for STEM resources. It also includes online training on how to use the resources.
Your school or district arranges things with the Intermediate Unit.
Teachers self-register and select their school or organization. We pair them with the Intermediate Unit servicing that area.
Teachers browses resources they might be interested in borrowing for their classroom. A resource could be anything from a kid-friendly robot to a high-tech 3D printer.
Each resource lists online training on that resource. The teacher may be required to complete basic training before borrowing a resource. Other courses are available to help enrich your experience.
After meeting the prerequisites, the teacher reserves all the things they plan to use. They'll decide how long they need them and arrange for delivery.
Your friendly IU staff get everything ready and send it.
When you're finished, pack everything back up and return it.
The IU will check everything over and get it ready for the next person.
Who runs this?
This service is a collaboration between Intermediate Units. We help one another serve our member schools.
Your Intermediate Unit is welcome to join us...
Questions?
Contact Us if you have any questions.